Kapok Marketing is run by a small, agile, and well-rounded, group of experts in a variety of business and technology disciplines. Read on below to learn more about how our team is positioned to help your small or medium business succeed.
Mirela Setkic, Co-founder / Co-president / CMO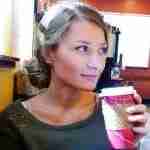 Mirela is a marketing and management expert with extensive experience in online and traditional marketing, management, and strategic planning. She has an undergraduate degree in Management/Marketing and an MBA from the University of South Florida. She has a deep understanding of online customer acquisition techniques, including social media engagement, relationship management, and exceptional customer service. Most of Mirela's approach to marketing and business strategy is based on two principles. First, all people have 99.5 percent of their DNA in common, and second everyone has the same goal in life – to survive. She believes that this 99.5 percent allows each business to connect with any potential client. The remaining 0.5 percent makes each person unique, and Mirela shows businesses how to use this to build long-lasting customer relationships.
Jake Braun, Co-founder / Co-president / CIO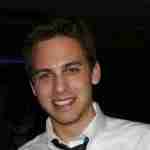 Jake is a developer and information genius with over a decade of impressively diverse experience in a myriad of technical and business fields. He has a Business degree in Decision and Information Sciences from the University of Florida. Jake has worked on the IT and online marketing aspects of every imaginable type of business venture. Some of the niches he has worked on include: local luxury retailers and service providers, high-volume e-commerce stores, niche social networking websites, and other high-traffic sites. He can help plan and create anything from a simple single page corporate presence site up to a totally customized and secure site that can handle millions of daily visitors. Jake is also a business data analytics ninja that takes advantage of every possible marketing and advertising metric that can be used to optimize a site's online marketing and advertising.
Doug Perry, Sales Master
Doug, or Tenacious D, is a lifelong student of the School of Hard Knocks and a brilliant B2B sales professional. He is an expert at connecting with people, and he has used this gift to sell a virtually endless variety of products to every type of client you can envision. Doug's knowledge and acumen is bolstered by his common sense approach and his massive trove of relevant anecdotes that allow him to connect with anyone. Beyond that, he has a deep understanding of online lead-generation, rapport building, and sales accountability. Doug uses his knowledge to help clients find the tools they need to sell their products and services, and he also prides himself on selling only what he knows works and his clients need. He specializes in the motorcycle industry, especially the American V-twin and Harley-Davidson niche. He also enjoys attending motorcycle events and riding his Harley.
Jessica Hobbs, Administrative & Marketing Assistant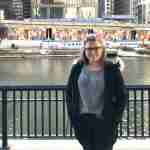 Jessica joined our team in June 2017 and has been kicking butt as one of our Administrative & Marketing Assistants ever since. She loves marketing, especially social media and e-mail marketing. Before Jessica joined our team, our company Instagram account had slightly more than 100 followers. She helped us grow it to more than 1,500 local followers over a six-month period. In addition to helping us slay dragons at the office and taking online college courses, Jessica also enjoys reading, spending time with family and friends, and traveling as much as possible. She also loves iced coffee from Dunkin' Donuts.
Andrea Gomes, Administrative & Marketing Assistant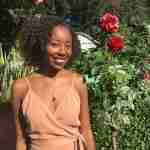 A recent Eckerd College graduate, Andrea joined our team as one of our Administrative & Marketing Assistants in October 2017. In addition to her passion for business and marketing, Andrea is one of the strongest writers on our team. She can write. She can write really, really well. We are actually nervous that this bio will not live up to her writing standards. Andrea is our go-to person for social media content, blog posts and client support. When she is not going hard at the office, Andrea likes to read, play sand volleyball, and spend time with her family and friends. She also likes to treat herself with a Snickers bar every now and then.